Kalas Kuisine

Overview
Established in 1994, Kala`s Kuisine is a premier gourmet food manufacturing company based in Austin, Texas. Offering a distinctive fusion of traditional Nepalese cuisine with global flavors, the brand is dedicated to providing healthy and flavorful vegetarian options, using only the finest quality ingredients and free of preservatives.
Our Goal
The main purpose of visiting a restaurant was to eat sometime back - but now we go there for the ambience, the vibes and the hospitality it provides. Likewise, the old website of Kala's Kuisine was doing good for someone who wanted to just purchase the product.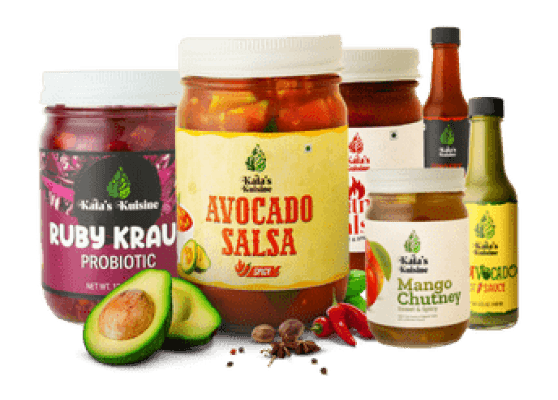 Our Challenges
To effectively communicate the brand narrative, deliciousness of products and establish a connection with target audience, Kala`s Kuisine required a professional e-commerce website design that can showcase their brand and make their products easily accessible to their customers.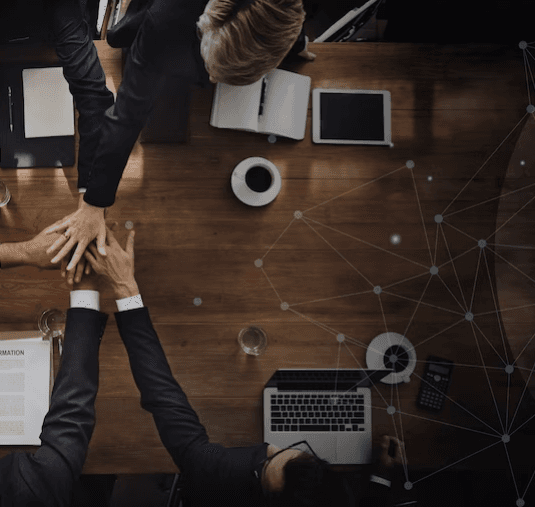 Our Focus on Enhancement
Our Solution
"Good design is about how something works, not about how it looks or feels" the late Steve Jobs once stated. Most of us would probably agree with the man who developed the world`s most valuable brand on the strength of good design. With this quote, we took both hand in hand."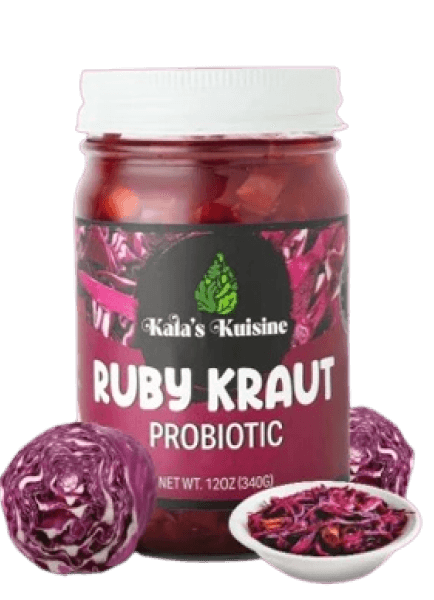 Usability Study
To begin with, the old website was doing well. Customers were able to view goods and order them through the website. Excellent start! But, in order to be a true digital all-star, a company must also excel in usability, User Interface (UI), and user Experience (UX).
Usability
Making a website or app easy to use
User Interface
Making a website or app attractive and effective according to user`s needs
User Experience
Makiing users feel positive about a website or app
Optimized for mobile & desktop devices
We ensured that the website was optimized for mobile devices, allowing customers to conveniently access it on smartphones and tablets.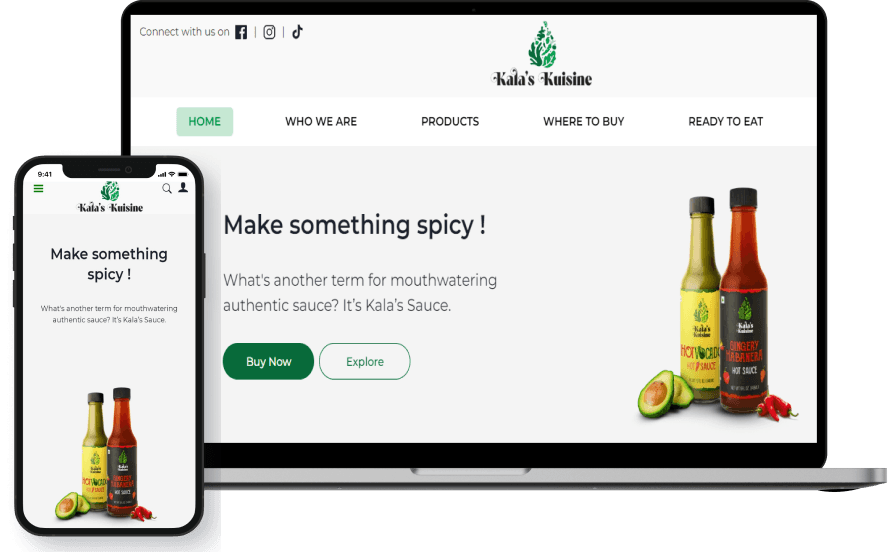 Improved searchability
We implemented effective search functionalities, enabling customers to quickly find the information or products they were seeking.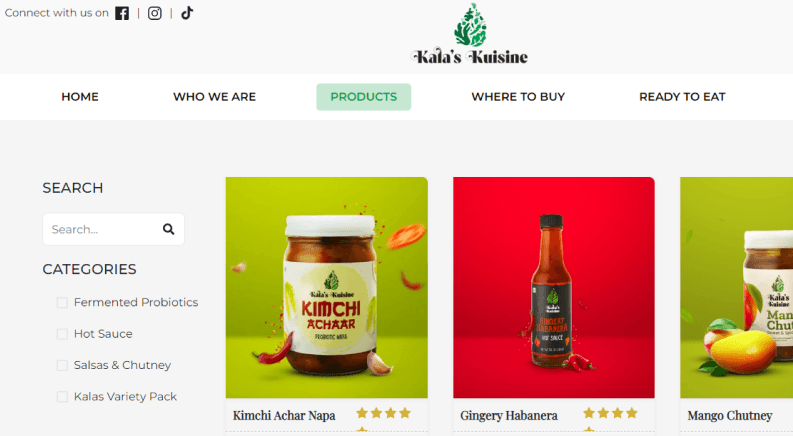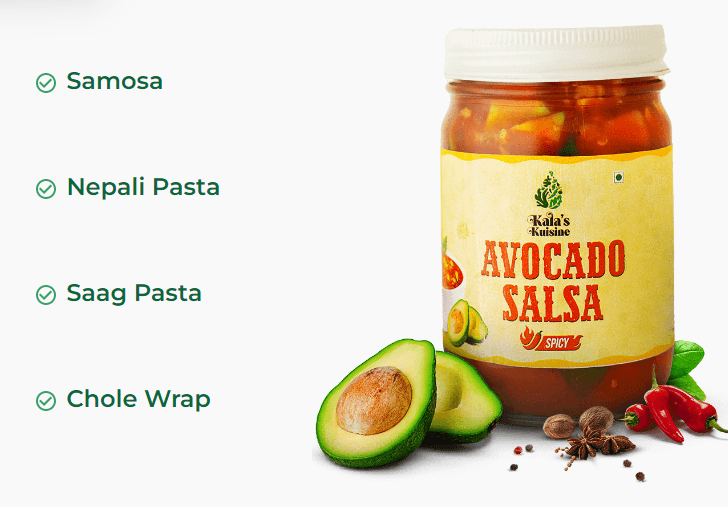 Streamlined Navigation
We focused on creating a user-friendly interface with clear buttons and menus, making it effortless for customers to navigate through the website.
Visual Appeal
While functionality was paramount, we also paid attention to the visual aspects, making the website visually appealing and engaging for visitors.
Onto Aesthetics
With the functional foundations in place, we then shifted our focus to the aesthetics of the website. We used visually striking elements, like mouth-watering images of Kala`s delicious sauces, to create an immediate effect on customers. We also designed the website in a way that built relationships with customers, using warm and welcoming language that made visitors feel at home.
Finally, we used the aesthetics of the website to evoke emotion in customers. We created a visually appealing design that conveyed the emotions of hunger and anticipation, which stopped customers in their tracks and made them more likely to place an order.
The Outcome
After we finished working on Kala`s website, they were thrilled with the results. Customers started visiting their website more frequently, and they received more catering orders than ever before. They knew that the functionality and aesthetics of her website were key to their success, and they were grateful for the help they received. From that point on, Kala's Kuisine has been a firm believer that good design is about how something works and how it looks and feels.
Testimonials
Kala's Kuisine is one of our dear projects, which was challenging and extremely fun project to work on. Our entire team, from Project Manager , UI/UX and developers have poured a lot of love to the Kala's Project to make it visually attractive and refined.

Happy with the work of Hawk A.I has put forth in making my brands essence alive along with a fully functionable ecommerce site.

Mr. Roshan Budathoki , Kalas Kuisine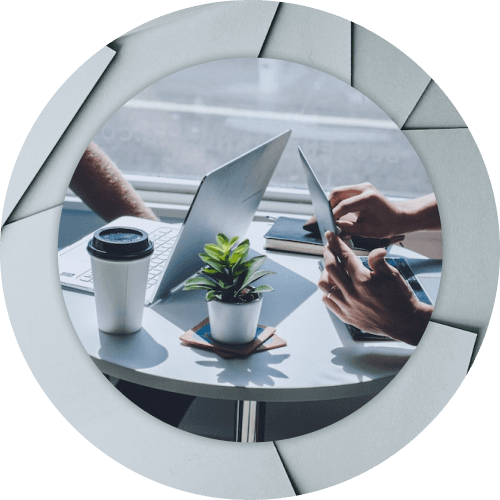 Want To Create Something Memorable?
We partner with brands like yours to create websites your customers will remember, vastly improve your key metrics, and display your brand with pride.